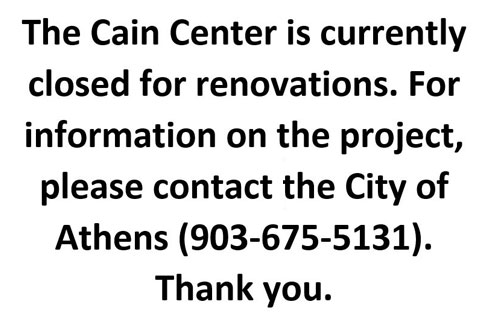 Book Now!
Futsal Indoor Soccer
Come Join the Futsal Indoor Soccer Craze!!
Registration costs $35. Come to the Cain Center to register.
Adult games on Monday, Tuedsay, & Wednesday beginning at 7pm
Youths 10-12 & 12-14 games on Sundays beginning at 1pm
Check out their Facebook page HERE!
For more information please contact Carlos Perez at (903)292-8025 or Israel Castaneda at (903)681-0547
Annual Events
Learn about annual events held at the Cain Center in Athens, Texas including the Glow Run, Turkey Trot, & more...

Get a membership today!
The benefits of Health Center Membership include 7 day access to the gym, free weights room, pool, hot tub, sauna & more!

Why Sponsor Us?
Sponsoring us helps increase local awareness of your company, family or foundation, improve your name recognition and goodwill.

Cain Center Life