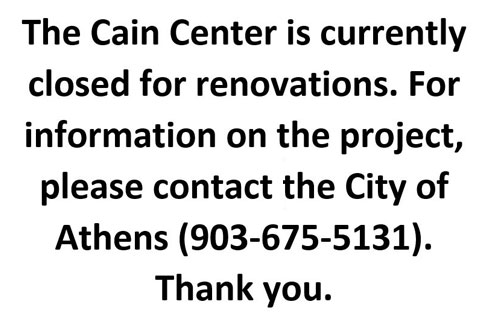 Book Now!
Glow Run
Ready...Set...Glow!!
Get ready for the Glow Run May 2017!! Date TBD
Timed 5k and One-Mile fun run. Feel free to walk, run, or jog in either of these events!
Register at the Cain Center or on Active.com
Race Start: 8:30pm
Everyone had a blast at Glow Run 2016!! Click the thumbnails below to see the full size images. Photographs taken by Carrie Bennett.
Annual Events
Learn about annual events held at the Cain Center in Athens, Texas including the Glow Run, Turkey Trot, & more...

Get a membership today!
The benefits of Health Center Membership include 7 day access to the gym, free weights room, pool, hot tub, sauna & more!

Why Sponsor Us?
Sponsoring us helps increase local awareness of your company, family or foundation, improve your name recognition and goodwill.

Cain Center Life